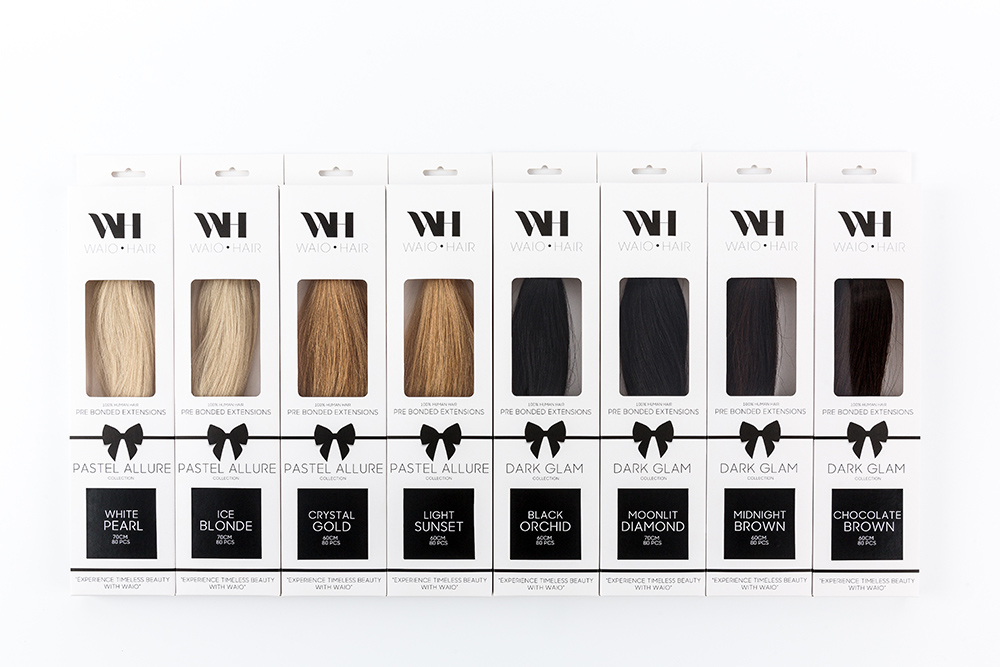 PRE-TAPED EXTENSIONS
Using a pre-taped solution, the extensions are applied on the upper and lower surfaces of the natural hair strands, using prefabricated adhesive stripes (tapes) to achieve a long lasting connection. In contrast to other hair extension methods, this gluing compound is so flat and invisible that the extensions can be worn either high-staked or hanging and in many different styles. The adhesive connections between the hair and the extensions are seamless and absolutely light weighted.
This solution is available in different lengths: 50/60/70 cm
Each pack comes with 80 strands. Each tape is 4 cm x 1 cm.
For a treatment from short hair to long hair (full head) are up to 2 packs (80-160 strands) necessary.